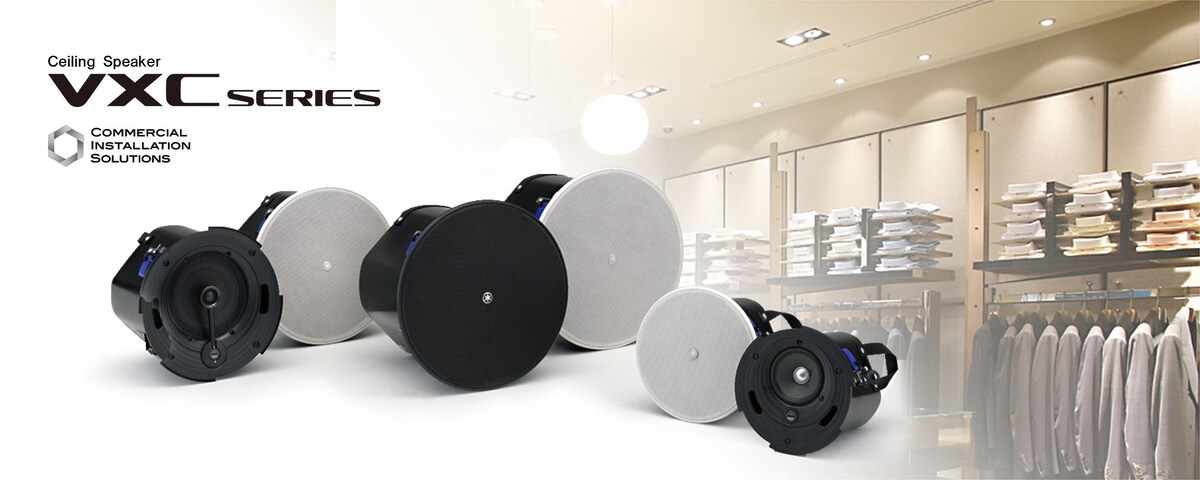 A versatile lineup for clear consistent sound
Yamaha designed the new VXC and VXS speakers to accommodate a growing list of applications in the installation market. While these speakers deliver quintessential Yamaha sound quality, they have also been carefully designed for safe and easy installation. Featuring both ceiling and surface mount options, these speaker series include a comprehensive range of models that are available in either black or white, or can be painted to match the interior of any application.
VXC6-VA / VXC6-VAW
Ceiling speaker
6.5" cone woofer with a 0.75" soft dome tweeter
PK-C4B / PK-C4W
Speaker accessory
Pendant-mount kit for VXC4/VXC2F
Black and white versions available
Paintable cosmetic cover
*VXC4 units produced after October 2019 are compatible with the pendant-mount kit. Compatible units are identified by "PK-C" on the package.
De viste farver og nuancer kan variere i forhold til det færdige produkt.