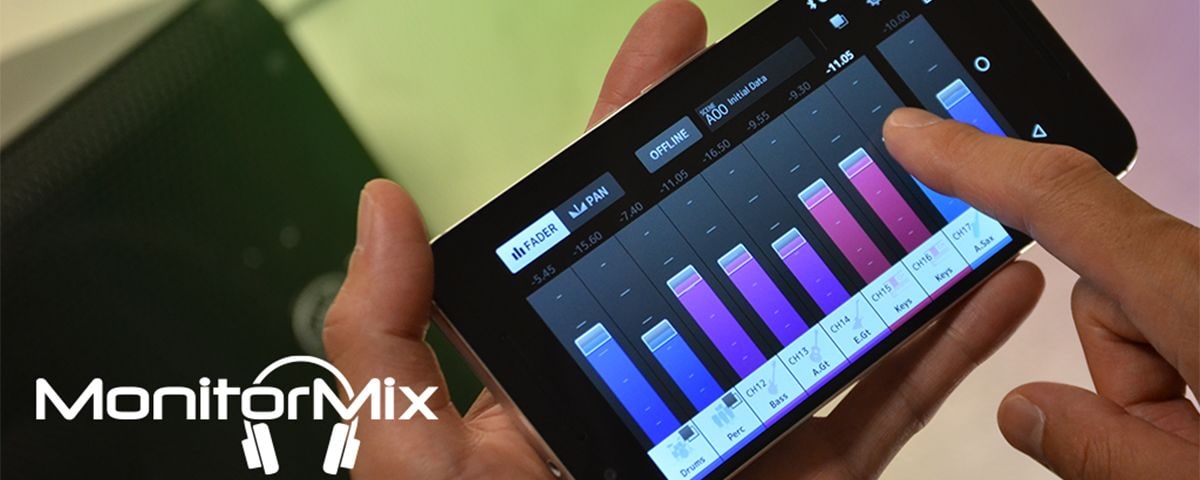 Personlig monitormixning med app'en MonitorMix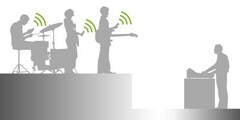 MonitorMix-app'en til TF-serien giver individuel trådløs kontrol over AUX-sends fra op til 10 iPhones, iPads eller iPod Touch enheder samtidig. Hver performer kan have nem adgang til sin egen AUX-bus, uden at skulle bekymre sig om komplekse indstillinger og parametre. De kan også lave personlige Group-indstillinger og gøre betjeningen endnu mere enkel - alle niveauer på bare én fader, f.eks., og da der kan tilsluttes op til 3 enheder med TF Editor eller StageMix og op til 10 enheder med MonitorMix på samme tid, så kan selv store bands få den personlige kontrol de har brug for, og lydteknikeren får mere tid til at koncentrere sig om frontmixet.
Yamaha TF Series Tutorial Video: Editors and Apps
MonitorMix can enhance your workflow, bring freedom and fun to your mix.
System Example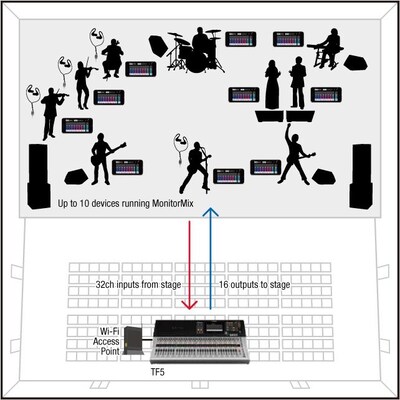 Price : Free
OS : iOS 7.0 or later, Android 4.4 or later
Hardware : iPhone 4 or later, iPod touch 5th generation or later, iPad 2 or later , Nexus 4/5/6/7/9/10/5X/6P is recommended for Android
Supported mixers and firmware : Yamaha Digital Mixing Console CL/QL series V4.00 or later, TF series V1.12 or later
Compatibility of MonitorMix with iPad
"MonitorMix" is compatible with both iPhone and iPad.
The following operations are needed to download "MonitorMix" from the App Store.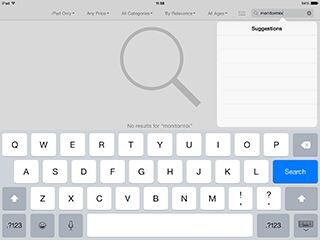 1.Open App Store with iPad, then input "MonitorMix" in the search box and tap "Search" button.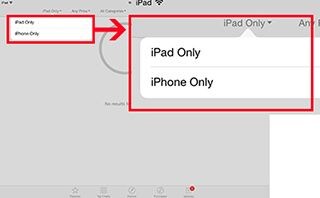 2."No results for MonitorMix" will be displayed. Tap "iPad Only" that is displayed at the upper left, then choose "iPhone Only".
3. After selecting "iPhone Only", search "MonitorMix" again. "MonitorMix" will appear in the search result.
The difference between "MonitorMix" for iPad and iPhone:
"MonitorMix" has the same functions with both iPad and iPhone. When using with iPad, tap the "2X" button that is displayed at the lower right to show the app in full screen.
Notice
Group function may not operate properly if the same bus of the console is controlled from more than two MonitorMix enabled devices.
* Apple, iPhone, iPod touch and iPad are trademarks of Apple Inc. registered in the U.S. and other countries. App Store is a service mark of Apple. Inc.
** Android is a trademark of Google LLC. Google Play and the Google Play logo are trademarks of Google LLC.
De viste farver og nuancer kan variere i forhold til det færdige produkt.