RIVAGE PM10 Enhances Rio de Janeiro Carnival Sound
RIVAGE PM10 Enhances Rio de Janeiro Carnival Sound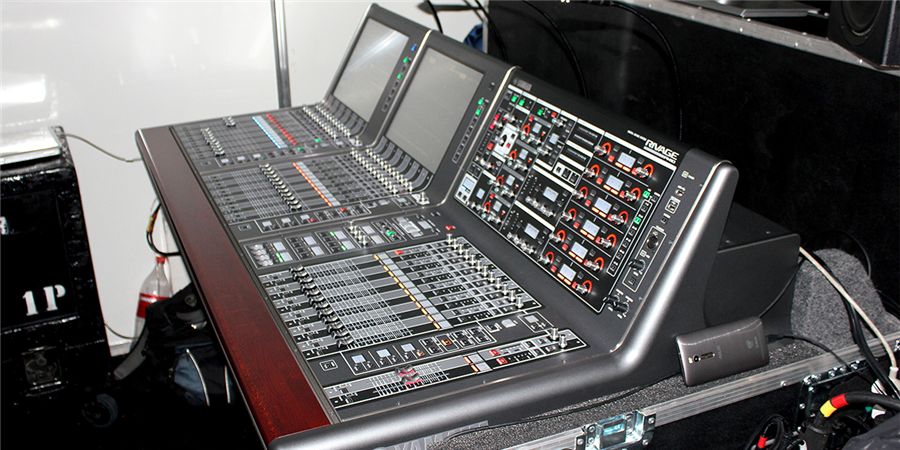 The Yamaha RIVAGE PM10 console played a vital role in ensuring superior sound for the samba schools in Marquês de Sapucaí (the Rio de Janeiro carnival venue)
The Rio de Janeiro carnival is not only the most famous carnival in the world, but is also a symbol of Brazilian culture and a major attraction for music and dance lovers from all five continents.
This year the revelry and rhythm were delivered to the crowd with the help of Yamaha's most refined and advanced digital mixing console: the RIVAGE PM10. The console's most important role was to ensure that the sound of the samba schools was coherent and intelligible, with every tambourine and cuica clearly distinguishable at every point in the venue.
As Yamaha specialist Matheus Madeira explains, the basic function of a sound system, that of picking up and amplifying the sounds being produced, is somewhat complicated by propagation delay in large venues. That is, differences in the time of arrival at different listening points from widely spaced loudspeakers, as well as the direct sound of the instruments themselves, can result in a mushy, cluttered, unpleasant listening experience.
That's where Yamaha technology and experienced operators make a real difference. In addition to all of the other functions required to handle a complicated mix like the carnival, the RIVAGE PM10 allows precise management of delays before the signals are sent to the speaker systems, ensuring maximum coherence and intelligibility throughout the venue. To complicate matters even further, unlike performers on a fixed stage, the samba schools move along the avenue necessitating constant delay adjustments. External triggers and the console's delay management capabilities made it possible to keep the audio together at all times. As Matheus commented: "only a large scale console with the capabilities of the RIVAGE PM10 could handle such a task."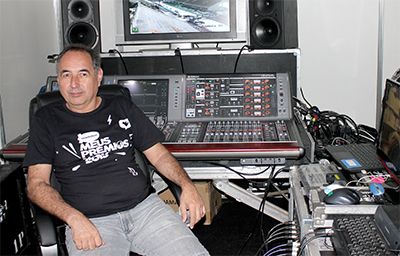 Valtinho P. Silva, audio technical supervisor for Gabisom noted: "I used the RIVAGE PM10 for routing processing, via 48 auxiliary sends and AES/EBU signal paths to the 48 PA towers. This is actually just a small part of the processing capabilities the RIVAGE console has to offer. I didn't even use the amazing Silk preamps!"
The RIVAGE PM10 is a worthy successor to the revered PM1D that was used at previous carioca carnivals. It offers even greater audio fidelity and a more immersive experience for the audience. The 2016 carnival was the first time the RIVAGE PM10 was used in Brazil.
RIVAGE PM10 Enhances Rio de Janeiro Carnival Sound