Biography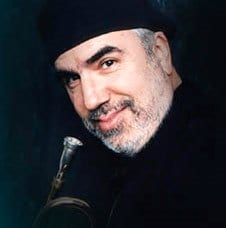 In the realms of cutting-edge jazz-rock fusion, Brecker has been a major contributor to Blood Sweat and Tears, Larry Coryell's Eleventh House and Dreams, a group he co-founded with his brother Michael and drummer Billy Cobham.
After departing BS&T in 1969, Randy appeared with Horace Silver and many other jazz acts feeling a need to stretch his desire to improvise freely. By 1973, Randy and his sax playing brother, Michael had become the most in-demand studio players in New York City. In 1975 they decided to form their own band, "The Brecker Brothers".
The Brecker Brothers became a band of immeasurable influence and impact. Hailed by pop and jazz critics alike, their first album, which Randy produced, was nominated for four Grammy awards. The Brecker Brothers went on to record a total of 6 albums and receive seven Grammy nominations between 1975 and 1981. In the late 70's, Randy also recorded on Charles Mingus' last album, Me Myself an Eye. He has since performed on various incarnations of Mingus Dynasty and the Mingus Big Band.
After the Brecker Brothers took a hiatus in 1982, Randy toured and recorded extensively as a key member of Jaco Pastorius' Word of Mouth. Several more solo projects followed with numerous tours around the world with many different artists.
A ten year break from the Brecker Brothers ended in 1992 with the release of the GRP project "Return of the Brecker Brothers" and "Out of The Loop" in 1994 which received 2 Grammy awards and resulted in both USA and European tours.
Randy has been heavily influenced by Brazilian music. For the 1998 Concord Jazz release "Into The Sun" Randy received the Grammy award for best "Contemporary Jazz Performance".
In the past few years he has made recordings and concert appearances with The Trumpet Summit band (featuring Jon Faddis, Lew Soloff, Terrel Stafford), The Jazz Times "Superband" (featuring organist Joey DeFrancesco, drummer Dennis Chambers and tenor saxophonist, Bob Berg), Brecker Brothers Acoustic Band, and special reunion of Larry Coryell's 11th House.
Randy is now signed with ESC Records. First Cd on this label was "Hangin' in The City" which was released worldwide in April 2001 to considerable commercial and critical success. The release included all new funk/hip-hop and jazz compositions featuring the cream of the crop of NYC players.
Randy just released in April his new CD called "34th N Lex" for the ESC label featuring Michael Brecker, David Sanborn, Fred Wesley, Ronnie Cuber and his regular working band.
Randy Brecker is a true musical pioneer who continues to perform extensively around the world in a variety of settings. His quest for musical excellence while constantly expanding his trumpet style and encyclopedic catalogue of compositions are unparalleled.