MAKE YOUR SOUND ICONIC
Perform and produce with an ultimate gear designed especially for oriental players.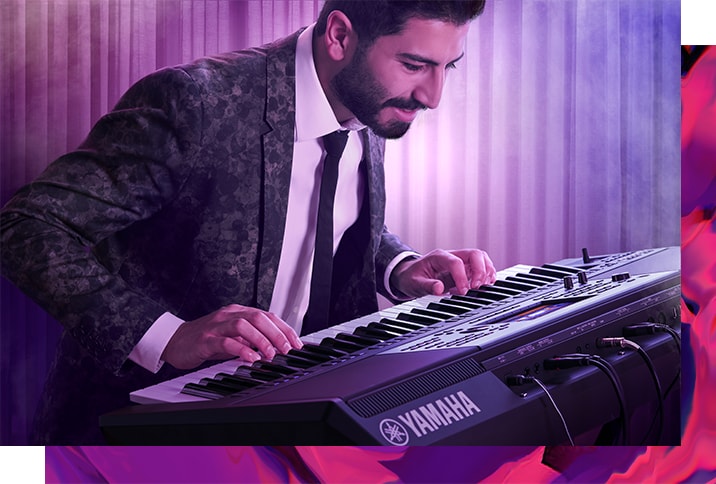 Perform
Make your performances of traditional and modern oriental music more powerful with newly sampled instruments and 210 fresh Styles. Oud, Qanoon, Nay, and many other Voices sound incredibly realistic thanks to new velocity-sensitive portamento, Super Articulation! Voices, and dedicated oriental instrument waveforms that are 10 times larger than in previous model.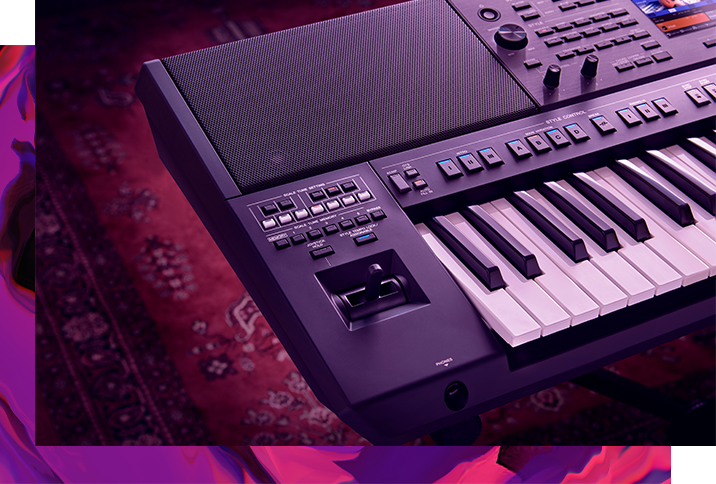 Produce
Program your original Voices and Styles with the PSR-A5000. Expansion memory has been increased to 1 GB (approx.). It allows you to create and store various and higher quality contents. The PSR-A5000 supports Styles with individual time signatures for each variation, which increases your possibilities in Style programming.
GET INSPIRED BY ORIENTAL SOUND AND FEATURES
Overview
Khaleeji
Turkish
Tarabi
Shaabi
Maghrebi
PSR-A5000 er designet specifikt til orientalske musikere og det er den perfekte partner til dine største liveoptrædener og indspilning af dine egne sange. Oplev de nye features og bliv inspireret af den nye lyd.
1,161 Voices, inkl. 299 orientalske Voices, 44 orientalske trommesæt og 20 Revo! SFX-sæt
454 Styles (inkl 260 orientalske Styles, Khaleeji, Shami, Masri, Maghrebi, Persian og Turkish)
Crossfade portamento med velocity og tidsrelaterede parametre
128 tangenters trommesæt med key-off toner, øvre oktav (-3 til +3)
Style Section taktart, Style Section reset
Live Control-knapper, Live Control-joystick, Assignable knapper- 7-tommer farvedisplay, FSB-keyboard, Sub-udgang
Skalastemningsknapper, Skalastemningshukommelsesknapper
Mic/Guitar-indgang til sang eller input fra andre musikere
Chord Looper-funktion
Playlist og Registration for hurtig og nemt setup, Preset Registration
Voice og Style-udvidelsesmuligheder med Yamaha Expansion Manager
Audio-indspilning (WAV/MP3)
1 GB (ca.) indbygget hukommelse til udvidelsesdata, 2 GB (ca.) intern hukommelse
2 USB TO DEVICE-tilslutninger
De viste farver og nuancer kan variere i forhold til det færdige produkt.