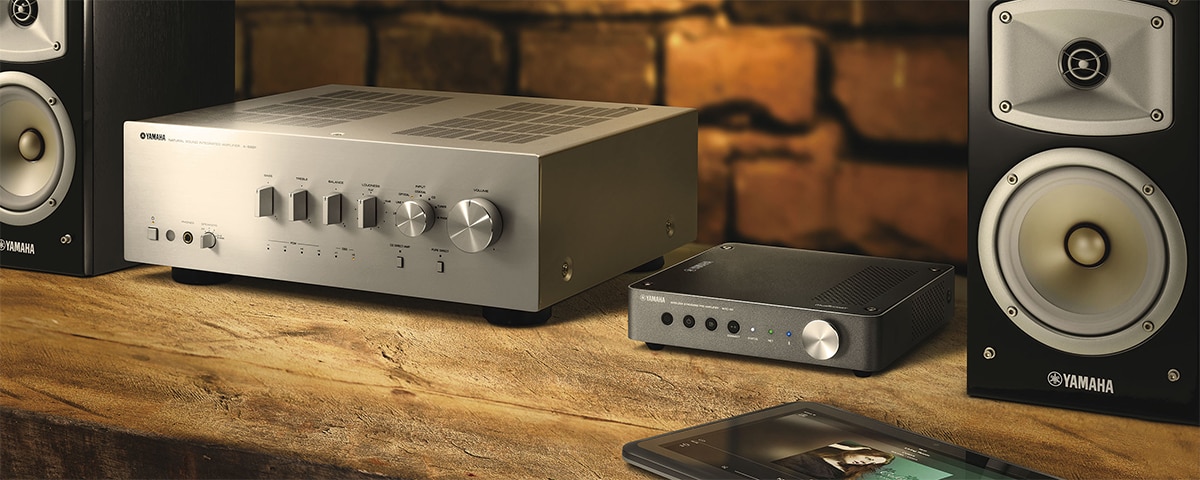 Use Your Favourite Audio Equipment with MusicCast
Even if your present Hi-Fi amp or AV receiver is not compatible with a network or MusicCast, simply by adding the WXC-50, you can easily enjoy network audio or MusicCast (multi-room audio).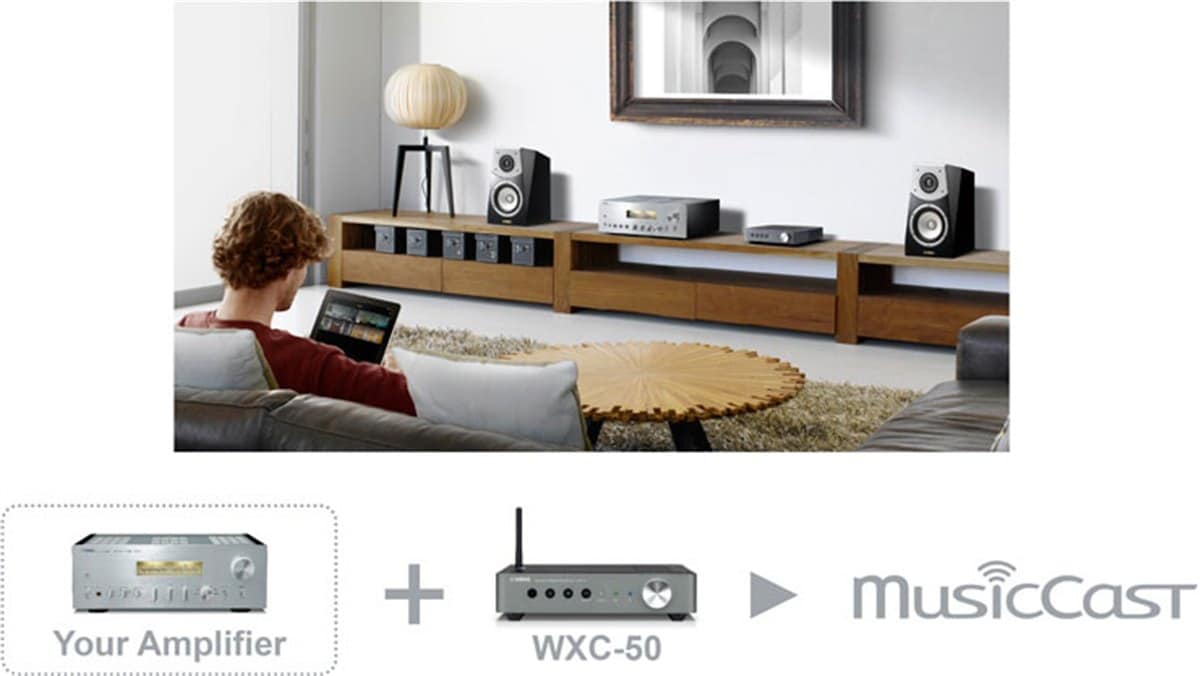 MusicCast
MusicCast er en ny revolution indenfor netværkslyd. Du kan bruge alle dine MusicCast-produkter sammen eller hver for sig - du bestemmer. Styr det hele fra én app, som er designet til at være hurtig og nem at bruge. Brug soundbars, trådløse højttalere, AV Receivere, Hifi-systemer - brug lige hvad der passer bedst til din situation. Sammensæt og udbyg dit MusicCast system efterhånden som tiden går. Yamahas MusicCast system gør alt tilgængeligt for alle, overalt.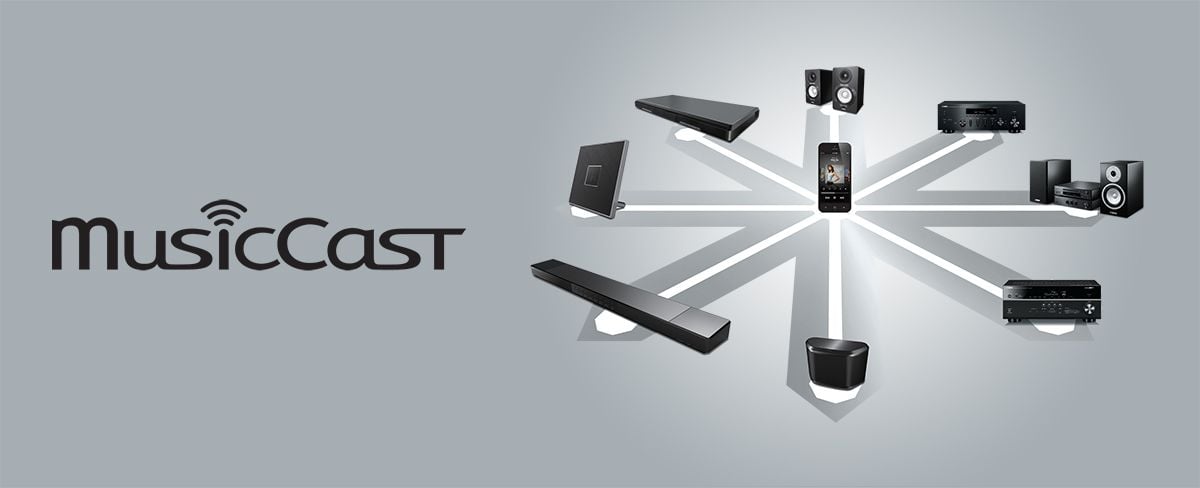 MusicCast udvider dine underholdningsmuligheder
MusicCast opretter et hurtigt netværk til at streame musik og anden lyd digitalt trådløst fra din smartphone, PC eller NAS til andre MusicCast-enheder i dit hjem. Du kan også dele musik fra eksterne enheder, såsom TV eller en Blu-ray™-afspiller forbundet til YAS-306. Lydindhold fra BlueTooth®-tilsluttede smartphones eller tablets kan også streames MusicCast-enheder i flere rum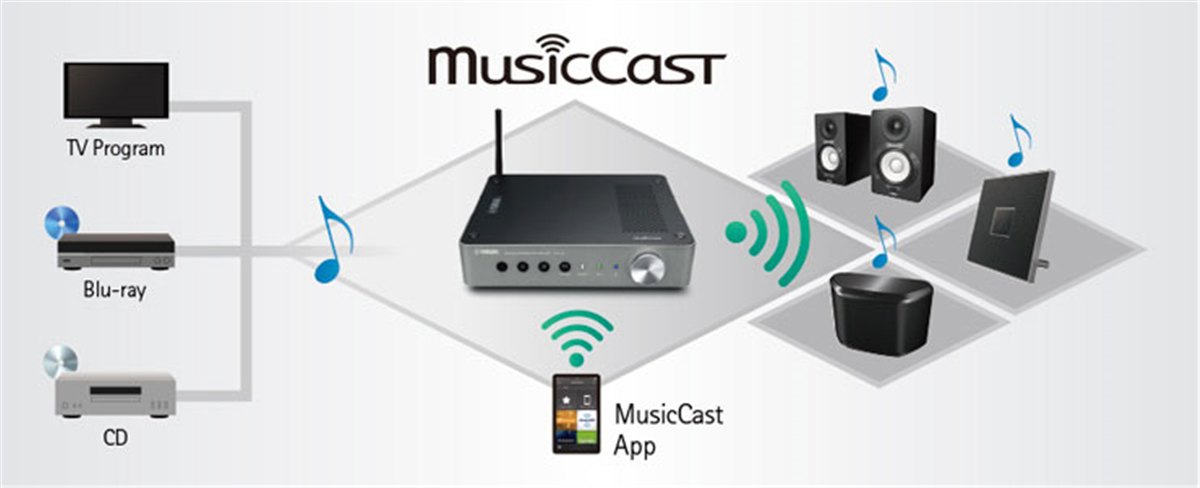 Stream samme eller forskellig musik til de forskellige rum
Play the same song in multiple rooms, or play different songs in each room. With MusicCast, freely enjoy the music you love anywhere in your home.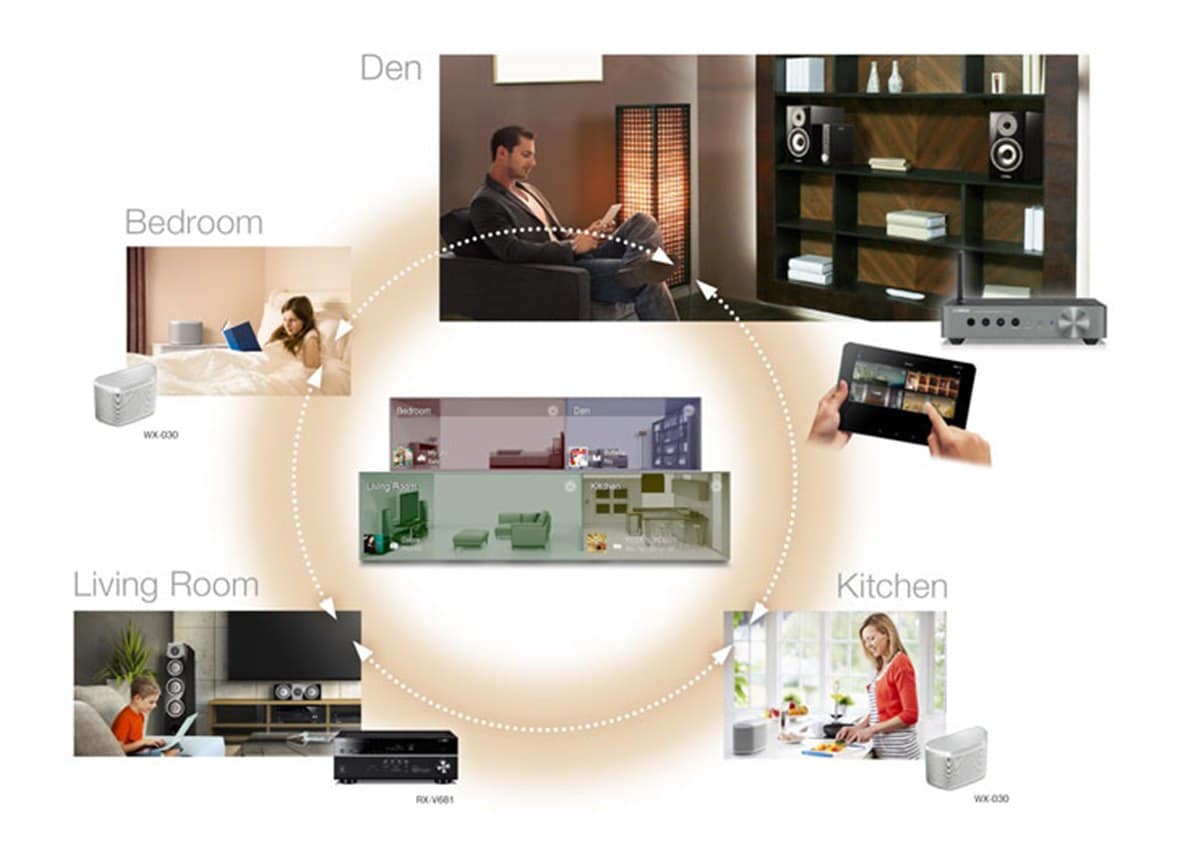 Enjoy All Music Sources and Components
The WXC-50 is compatible with all types of music sources and services, such as streaming services. Provided with various types of terminals for connecting a TV, CD player, computer and other AV equipment, you'll be able to enjoy music from around the world throughout your home from just one component.
* Music service availability varies by region and may change or be discontinued without notice.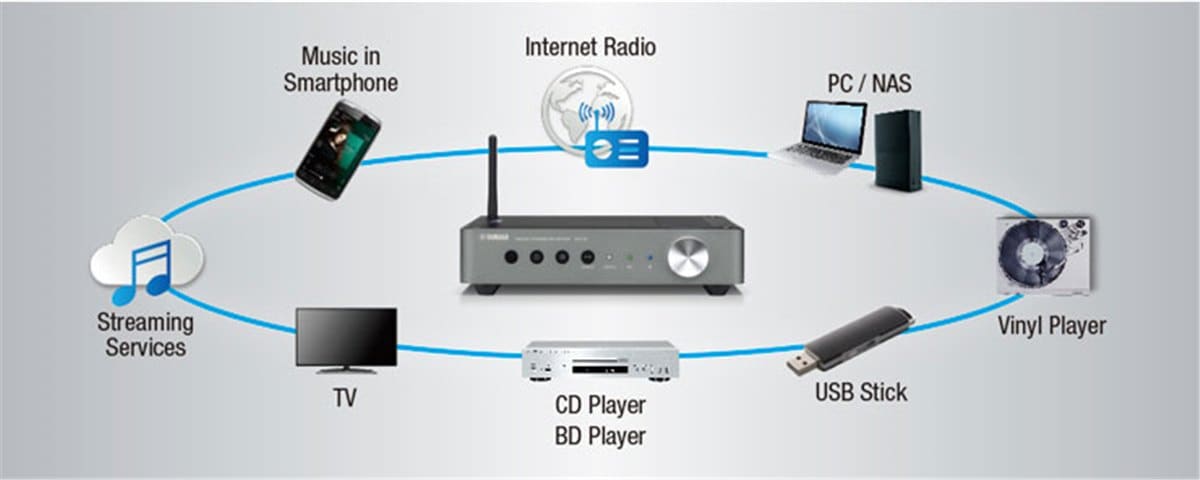 Stream via Bluetooth® eller AirPlay®
Du kan høre musik og lyd fra din smartphone via en Bluetooth eller AirPlay-forbindelse - både fra musik- og radio-apps eller YouTube™ og lignende videotjenester.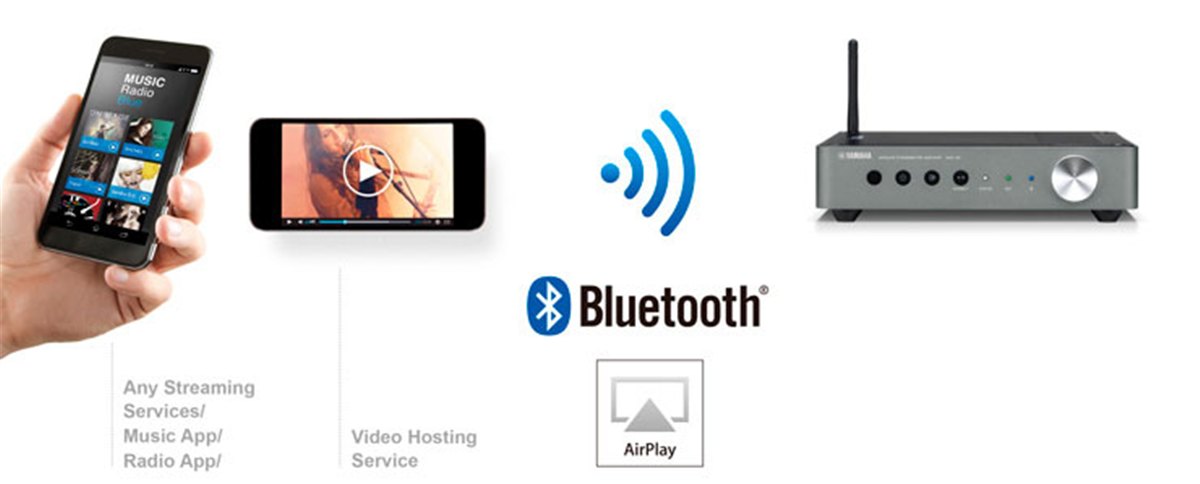 Nem opsætning med din smartphone eller tablet
Brug din smartphone eller tablet til at installere MusicCast CONTROLLER app. Med den kan du kan installere højttaleren, styre højttalerfunktioner eller ændre indstillinger hurtigt og nemt. MusicCast Controller fungerer som en fjernbetjening til alle dine MusicCast-kompatible enheder.
One Push Play
Pressing any button on the front panel turns the unit on and initiates playback of the previously selected source. Quick and easy access to your favourite music.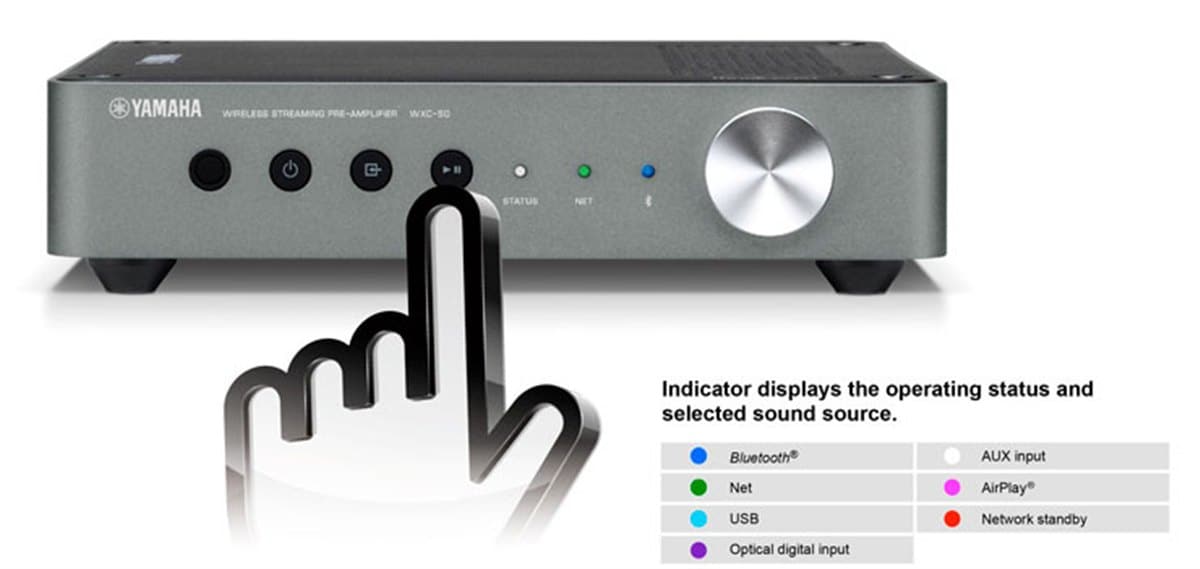 Six Preset Buttons on the Remote Control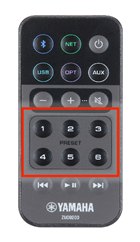 Set the six numbered buttons on the remote control for your favourite network / USB sources, such as internet radio stations, NAS or USB stick albums or songs, then just press a button to instantly hear that station or song.
Retro Modern and Superior Quality
The simple design creates a stylish musical space and integrates beautifully with your audio system. With a high quality metal body and cool two-tone colouring, Yamaha's fastidiousness extends to the exterior, for a completely enjoyable listening experience.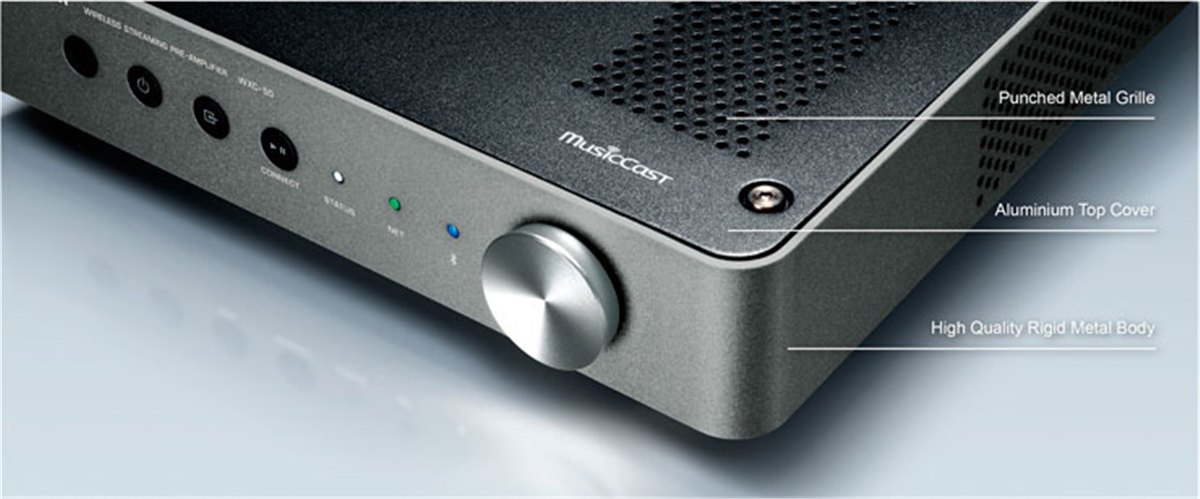 Put it Anywhere, Any Style
Only 214 mm (8-3/8") wide, the compact body fits neatly in any space without drawing attention to itself. You can chose any convenient location, placing it horizontally or vertically, on its own or with other audio components.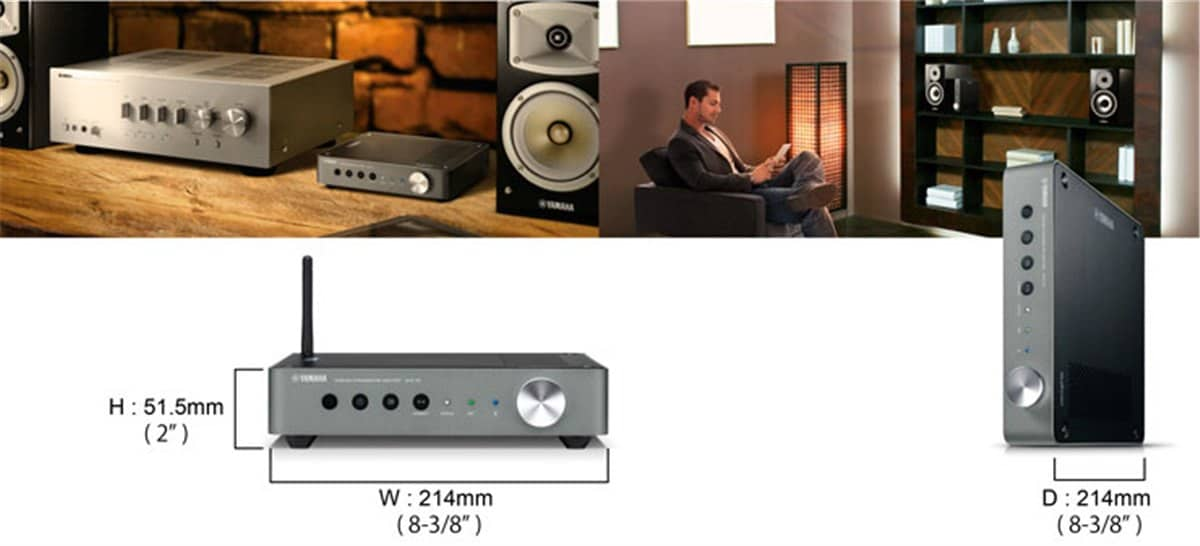 Luxurious Sound, All the Time
Thanks to Yamaha's superior sound processing technologies, you'll enjoy great sound from all your music sources — no matter what their quality, or your listening environment, or the kind of speakers you're using. When listening to audio from smartphones or other compressed sources, the Compressed Music Enhancer greatly improves the sound at all frequency levels. Volume-adaptive EQ automatically adjusts the bass / treble balance according to the volume level. Advanced Bass Extension provides a deeper, richer low-end sound — it's great for compact or in-wall speakers. And a Direct Mode allows you to play back high-resolution audio sources just as they are without any processing.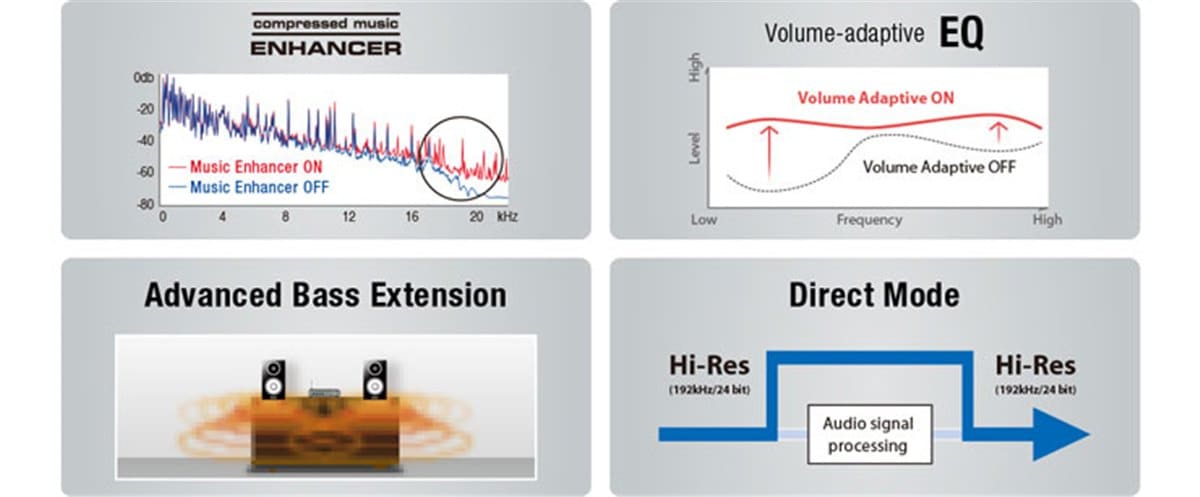 High Level Technologies for High Quality Sound
The WXC-50 reaps the benefits of Yamaha's advanced audio technologies and circuit designs. The preamp circuitry, for example, minimises digital jitter and uses the same high performance ESS DAC that is found in high-end AV receivers. Yamaha's proprietary power supply ground configuration, called DAC on Pure Ground, ensures that the power supply will never negatively affect sound quality. The 48-bit digital volume control provides much greater precision and quality that conventional digital or analogue controls. In addition, a highly rigid, metal chassis supplies the stability necessary for powerful, clear music reproduction.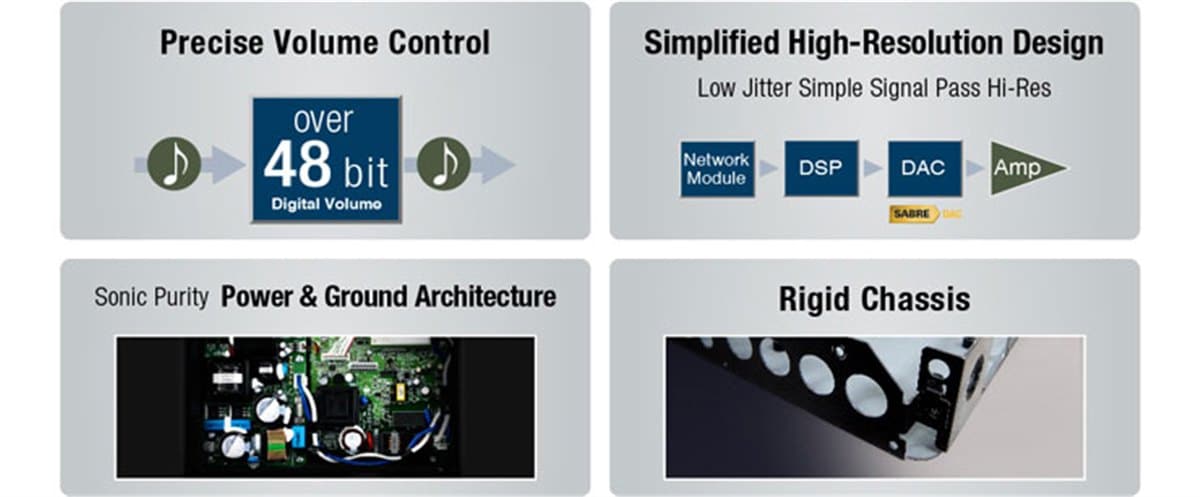 Supports DSD 5.6 MHz and FLAC / WAV /AIFF 192 kHz / 24-bit for High Resolution Reproduction
The WXC-50 supports a wide range of high resolution formats, including DSD 5.6 MHz, FLAC and WAV, AIFF 192 kHz / 24-bit, and ALAC (Apple Lossless) 96 kHz / 24-bit for iTunes. Whether from a music download site or from music streaming services, you can enjoy the full benefits of high resolution sound sources, for a feeling like you're right inside a concert hall.

Player mode
If you want to adjust the volume from the Hi-Fi amp or AV receiver, the WXC-50 allows you to turn off PRE AMP mode and use the device as a simple network audio player. Switching to Player mode bypasses the volume and any processing for direct playback of high-resolution audio.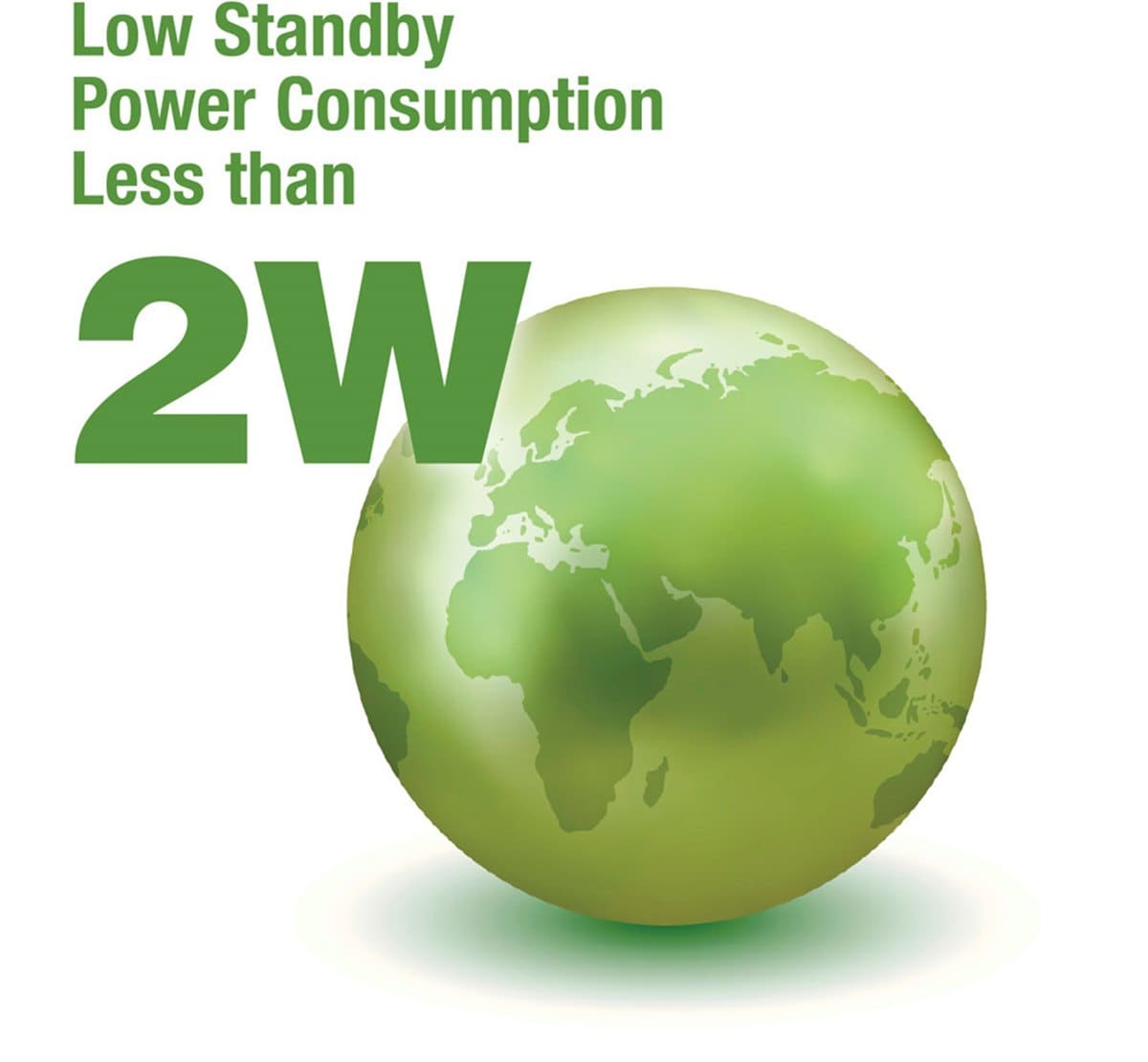 Low Power Consumption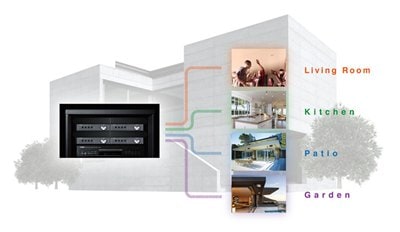 The WXC-50 consumes less than two watts of power in standby mode, When the power is on, power consumption is still a low 5W, and even when used for long periods, power consumption is environmentally friendly. In addition, the Auto Power Down lets you save energy by having the power automatically turned off after 2, 4, 8 or 12 hours.
Easy Installation
The WXC-50 offers various custom installation functions, so by using several units it's easy to create an extensive home audio
system.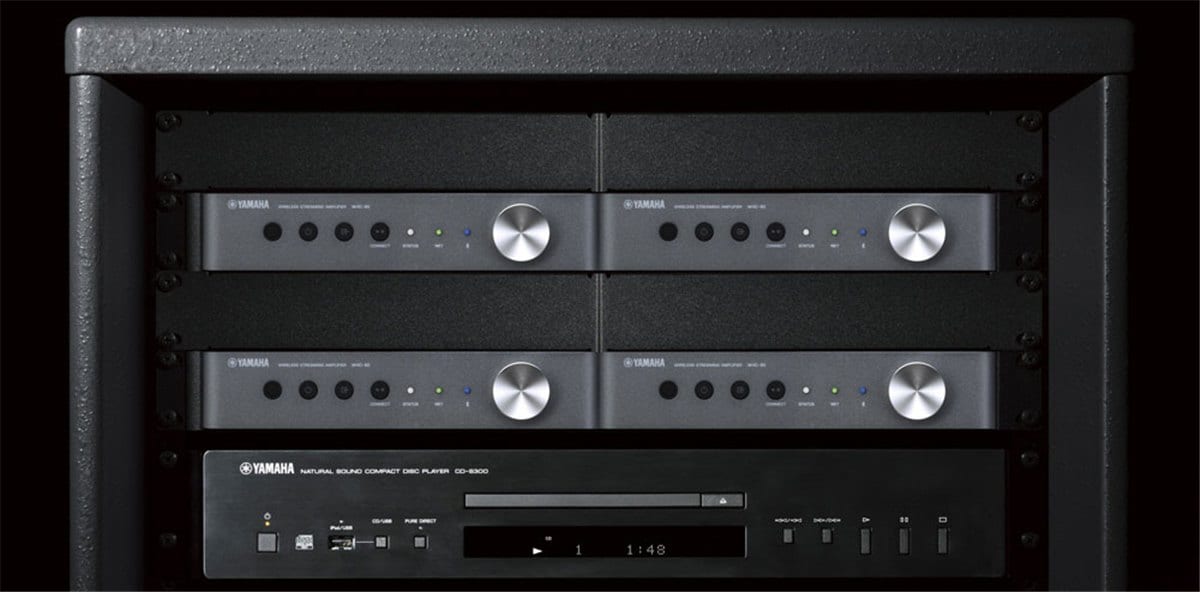 Suitable Size for 1U Rack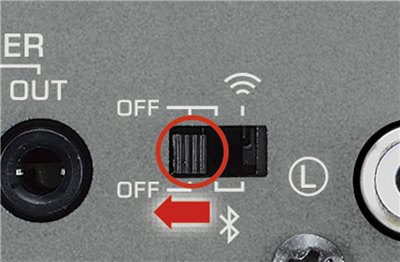 With a width of 214 mm (8-3/8") and height of 42 mm (1-5/8") (without feet), this component will fit easily into a 1U (19-inch) rack.
Professional Functionality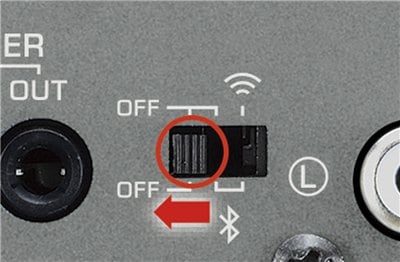 - Flexible Trigger In / Out setup
- Wired LAN connectivity
- Wireless Off function
- Web setup compatibility