Biography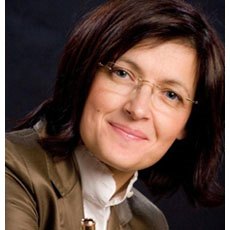 Karolina Šantl Zupan graduated and completed her postgraduate studies at the Ljubljana Music Academy in the class taught by Professor Fedja Rupel. She continued her studies with Professor W. Schulz at the College of Music and Fine Arts in Vienna.
In the course of her studies she took part in a number of competitions and received numerous awards. In 1990 she was awarded with a special prize by the jury in Markneukirchen and received a Student Prešeren prize for her performance of Philippe Gaubert's Sonata.
Karolina Šantl Zupan began her professional career with the Slovenian Philharmonic Orchestra and has also worked as a solo flutist in the orchestra of the Slovene Opera and Ballet Ljubljana and still, from time to time, takes part in their productions.
Her success as a teacher has been honoured by her numerous students who have received prizes in state and International competitions, while also regularly performing solo recitals and as soloists with various orchestras. She frequently takes part in summer schools, holding seminars and master classes.
Karolina Šantl Zupan has performed in various chamber ensembles with recognised Slovenian and foreign artists and is currently a member of the International flute quartet 4Syrinx.
She has recorded for Slovenian radio and television and for RAI in Italy. As a soloist she performed with the Slovenian Philharmonic Orchestra, RTV Slovenia and Freiburg Symphonic Orchestra.
In her discography we find two compact discs with works for flute and piano, flute and harp, and for flute quartet.
She currently holds position as a flute professor at both Ljubljana Academy of Music and Zagreb Academy of Music.