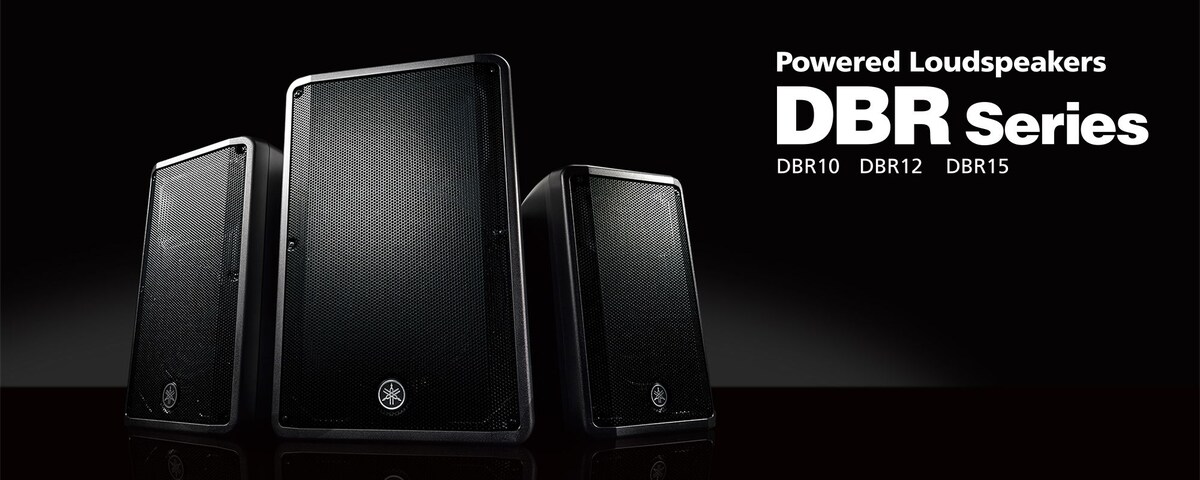 DBR Series
Powered Loudspeakers
POWER TO PLAY
Hvorend din musik tager dig hen, så er DBR-højttalerne klar til at levere kraftig, klar højkvalitetslyd med uovertruffen transportvenlighed. DBR er de mest transportable aktive højttalere Yamaha tilbyder og med samme Yamaha DSP og forstærker-/højttalerteknologi som DSR- og DXR-serierne, er de også utroligt alsidige og tilbyder højopløsningslyd ved alle lydniveauer. DBR-serien indeholder 10", 12" og 15"-modeller, som alle har til huse i helt nydesignede, hårdføre letvægtskabinetter, som er optimeret til at blive brugt som front såvel som monitor, og sågar til at blive fløjet/ophængt. Hvis du skal sørge for at dit band lyder godt, være DJ til en fest eller holde tale for mange mennesker, så kan DBR hjælpe dig med, at gøre det bedre end du troede muligt.
DBR10
10" 2-way Powered Loudspeaker
The DBR10 is the most compact model in its series and in its class. Capable of delivering a maximum SPL of 129dB from its compact enclosure, the DBR10 can be used as a utility speaker in a variety of environments.
DBR12
12" 2-way Powered Loudspeaker
The DBR12 represents a perfect balance of size and performance, with 1000W of power and outstanding resolution at any output level. Ideal for front-of-house, floor monitoring applications or even the stage side fills, the DBR12 is an ideal choice for a wide range of applications.
DBR15
15" 2-way Powered Loudspeaker
The DBR15 achieves best-in-class SPL of up to132dB and delivers the lowest frequency in its lineup. The DBR15 delivers outstanding performance for the main front-of-house sound for the live performance or DJ events that require highly prominent low and more power.
De viste farver og nuancer kan variere i forhold til det færdige produkt.