Time to get serious about your off-stage sound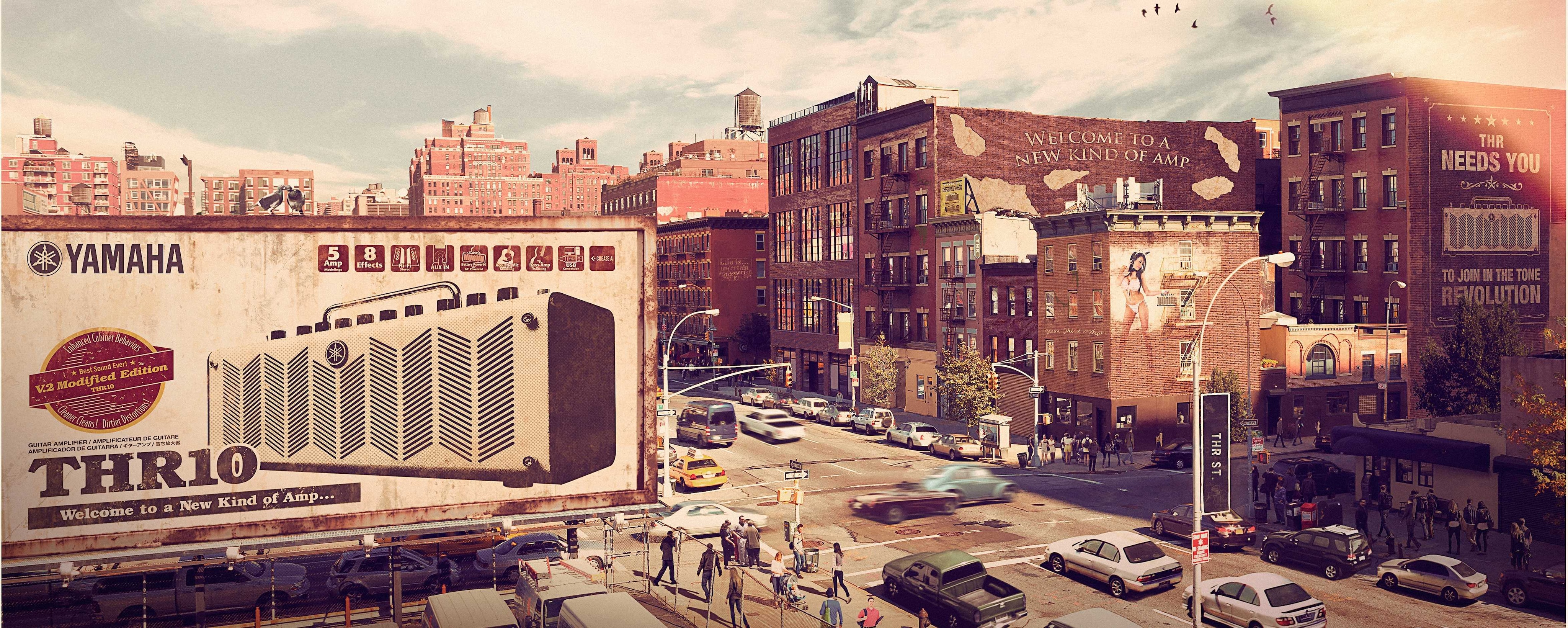 Think of how much time you've spent agonizing over your guitar sound; the countless hours spent tweaking and testing until finally you get the perfect expressive platform for your live performances. Why settle for less when the gig is over? Designed from the ground up to be the perfect amp for when you're not playing live, the THR is at the forefront of the "Third Amp" revolution—a new concept from Yamaha aimed specifically at guitarists who are serious about their off-stage sound, and don't always have access to an elaborate studio or stage setup. Whether you're warming up backstage for the next big gig, brainstorming with the band at the hotel, or just jamming around a campfire, the THR is the perfect amp for everywhere you play that isn't on-stage. This five-model series of portable guitar amplifiers utilizes Yamaha's acclaimed Virtual Circuitry Technology to deliver authentic tube amp sound, incredibly realistic effects, and hi-fi quality stereo playback, so that no location is too remote, no tone too elusive, for those moments when you just want to play. The third amp revolution is sweeping the nation… don't get left behind.
The little brother of the THR10, the THR5 offers the sound quality of the THR10 in a more portable form, making it perfect for use at home or when traveling.
Amp Simulations : CLEAN, CRUNCH, LEAD, BRIT HI, MODERN
Effects : CHORUS, FLANGER, PHASER, TREMOLO, DELAY, DLY/REV, SPRING, HALL
EQ : TONE
Speakers : 8cm Full Range x 2
Rated Output : 10W (5W + 5W)
THR5A er optimeret til halvakustiske guitarer og Silent Guitars. Takket være avancerede modelleringsteknologier, som Yamaha selv har udviklet, er THR5A i stand til at simulere den klassiske rørkondensator og dynamiske mikrofoner kombineret med guitareffekter i lydstudieklassen, så du får en lyd, der er klar til indspilning direkte fra din guitar – uanset hvor du er.
STRØM FRA BATTERI ELLER STIKKONTAKT
Lær sange hurtigere og nemmere og spil med på dit musikbibliotek som aldrig før. THR Session vil flor altid ændre din daglige øverutine.
De viste farver og nuancer kan variere i forhold til det færdige produkt.