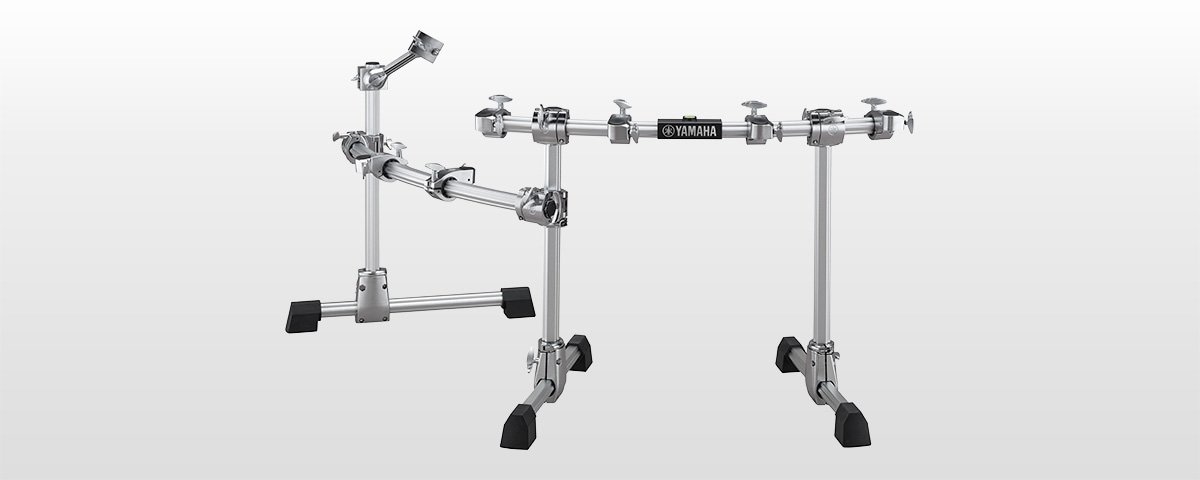 The rack system for the DTX10 series uses HEXRACK2, the rack system which was first seen on Yamaha's acoustic drums.
HEXRACK2 uses an aluminum material that is both durable and lightweight, and has a unique ridged hexagonal structure to further enhance strength.
The left side of the rack is designed so that hi-hat stands and double bass drum pedals can be set freely, allowing totally stress-free performance.
De viste farver og nuancer kan variere i forhold til det færdige produkt.