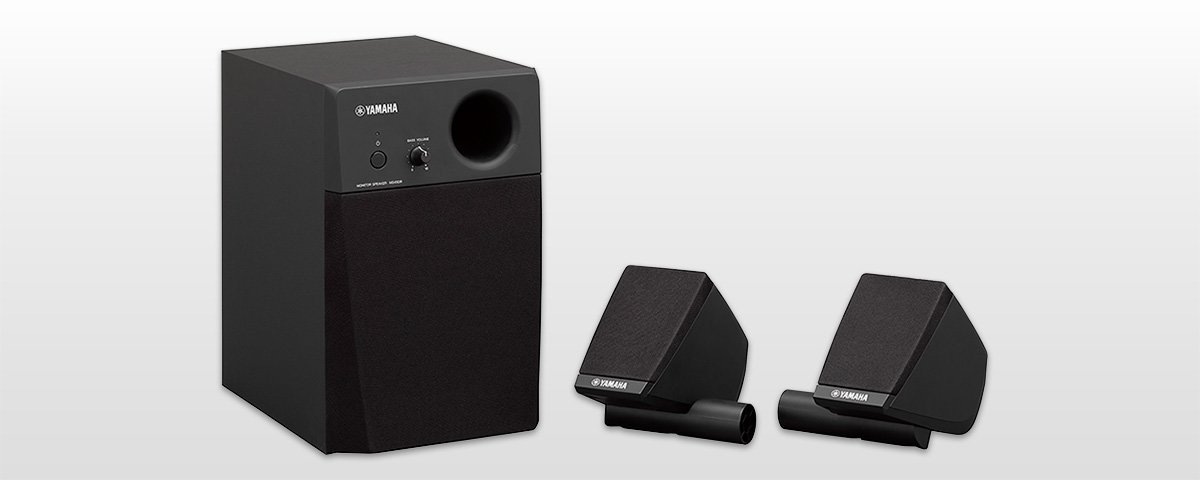 The MS45DR is a 2.1-channel electronic drum monitor system for home use. This simple and compact unit is specially designed to authenticly reproduce dynamic drum sounds.
The MS45DR allows you to enjoy superb sound quality without the isolation of headphones, providing open acoustic drum feeling that you can share with family and friends.
-2.1-channel stereo monitor system for realistic sound experience
-20 W satellite speakers and subwoofer
-The satellite speakers can be mounted on general electronic drum racks
-Cables included for easy setup
A 2.1-Channel monitor system for Electronic drums which is compatible with 1.5 inch diameter pipes of drum rack.
De viste farver og nuancer kan variere i forhold til det færdige produkt.