THE BEST IN THE BUSINESS
Yamaha System Hardware is the industry standard in quality, durability and user-friendliness.
But don't just take our word for it – the best backline and cartage pros today can tell you.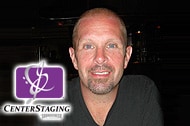 CENTERSTAGING – Burbank, CA

Johnny Lord, Show Dept Manager

Yamaha does not compromise quality or its name for anyone. Throughout my 15 years in this business, Yamaha System Hardware has not let me down once. The design, the materials, and the craftsmanship of their hardware are industry-leading. Top-notch endorsees and top-notch gear: Yamaha is first class.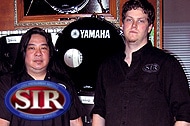 Studio Instrument Rentals – Los Angeles, CA

Ron Pak, Production Coordinator / Evan Johns, Drum Dept Manager

As one of our more requested brands here and in our 12 other locations, Yamaha is a proven brand. Yamaha System Hardware is versatile, but not over-complicated. It's strong, but not too heavy. It looks great, and doesn't sacrifice looks for dependability. Knowing our clients expect high quality, we feel confident sending out Yamaha.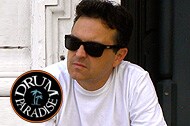 Drum Paradise Nashville – Nashville, TN

Harry McCarthy, Owner

As a drum tech for over 25 years, Yamaha drum hardware has never let me down on the road or in the studio. The quality and durability of Yamaha System Hardware make my job easier.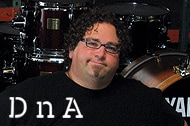 D n A Entertainment Services – Van Nuys, CA

James Ditter, Owner

Nine times out of ten, Yamaha System Hardware is on the riders. Why? Because top players need solid reliability and 100% confidence in the gear they are using. In the 17 years I have been in the industry teching live shows, in studios, and on tour, Yamaha has always been my first choice to work with.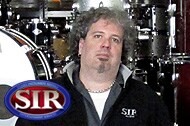 Studio Instrument Rentals – New York, NY

Erik White, Production Coordinator

Yamaha drums are first-call here. Yamaha hardware is always something on which we can depend; the hi-hat stands and boom stands are always bullet proof. In a world where rental gear is treated the same as the sports car upgrade from an airport car rental agency, it's nice to know that Yamaha System Hardware is not going to crap out on the gig.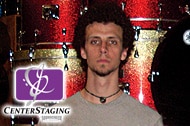 CENTERSTAGING – Burbank, CA

John Kyle, Drum Dept Technician

Yamaha consistently produces some of the highest quality sounding drums in the industry – and Yamaha System Hardware holds true to its name. Yamaha makes some of the best hi-hat stands, snare stands, and tom mounting systems out there. We put drum hardware to the test day in and day out; and Yamaha hardware is built to handle rigorous situations we put it through.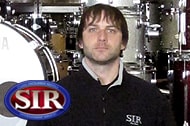 Studio Instrument Rentals – New York, NY

Jim Galbraith, Drum Dept Manager

Yamaha System Hardware is consistently the longest lasting hardware in the entire drum industry. It is a quality product made by a quality company.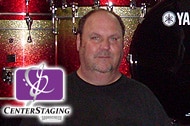 CENTERSTAGING – Burbank, CA

Mike Rose, Drum Dept Manager

With Yamaha System Hardware, I never worry about equipment failures. While it's always been strong and sturdy, it's now more user-friendly and more functional than ever. As one of the most requested brands in our shop, Yamaha never lets us down.