Biography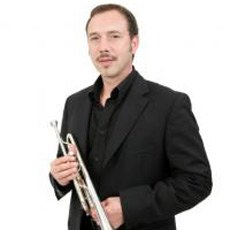 He studied the trumpet, chamber music and pedagogy at the Lemmens-Institute in Leuven and then at the Brussels Conservatory where he achieved a Higher Degree in trumpet and chamber music.
After having worked with P.Thibaud in Paris, R. Delmotte in Versailles and E. Tarr in Basel, he won the Belgian "Tenuto" contest in 1985 and was prize-winner at the international trumpet contest in Toulon (Fr.) in 1987.
From 1984 until 1986 he was solo trumpet at the Flemish Radio Orchestra, and also teacher at the Lemmens-Institute in Leuven until 1987.
He has been a professor at the Brussels Conservatory since 1986 and First solo-trumpet at the Orchestra of the National Opera "La Monnaie" (Brussels).
Mellaerts performs with chamber music ensembles, works as a guest-conductor with youth and wind orchestras and as a soloist. He plays in many European countries, especially the baroque and classical repertoire.
For many years, he has shared a large repertoire with the famous Belgian organ-player Luc Ponet all over the world.
Manu Mellaerts has made Solo appearances with, "De Munt", the "Vlaams Radio Orkest"., the "Beethoven Academie", "I Fiaminghi", the "Collegium Instrumentale Brugense", "l'Orchestre de Wallonie", "the Slovak Sinfonietta Zilina", and many others. He has been regularly invited as a guest-teacher on international summer courses in Spain, Holland, Germany, Switzerland, Italy, U.K., France and Norway and is also the artistic director of the brass ensemble "BELGIAN BRASS"